Welcome to the Dodie Clark Wiki, an unofficial wiki run by fans, dedicated to the YouTuber Dodie Clark!
We are a collaborative community that anyone, even you, can edit!
This wiki is still in the works, as it is relatively new, but if you have some information you think could benefit the wiki, feel free to edit or make a page!
If you don't have an account, why not sign up to create a personal account, or log in if you already have one.
Please thoroughly read the rules before you begin editing.
Featured Video
Social Media
Featured Cover
Other Links
Dodie's New Book- Secrets For The Mad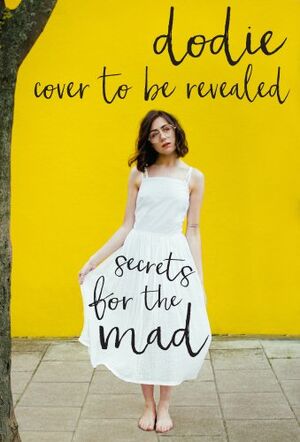 Dodie has an official book that can be pre-ordered right now called Secrets for the Mad! It officialy comes out in the UK on November 2nd, 2017, and in the US on November 7th, 2017!
UK Pre-order- https://www.amazon.co.uk/Secrets-Mad-Obsessions-Confessions-Lessons/dp/1785036807
US Pre-order- https://www.amazon.com/exec/obidos/ASIN/150118010X?tag=simonsayscom
Polls
Unfortunately there are no polls just yet! Check back later to see the newest ones!